With no surviving family, Winnie Blagden of England was shocked to learn that thousands of strangers would turn out to make sure her 100th birthday on May 31 was a memorable one.
"[On] Thursday, Winnie had a surprise party," Blagden's caregiver, Darren Pinder, told ABC News. "We gave her a tour and town hall had a cup of tea with the mayor. She thought we were going to take her to lunch and then she walked into a big room of people."
Pinder has been caring for Blagden in her home for four years now. She said the centenarian's birthday blew up on social media after his mother and colleague alerted a local British radio station.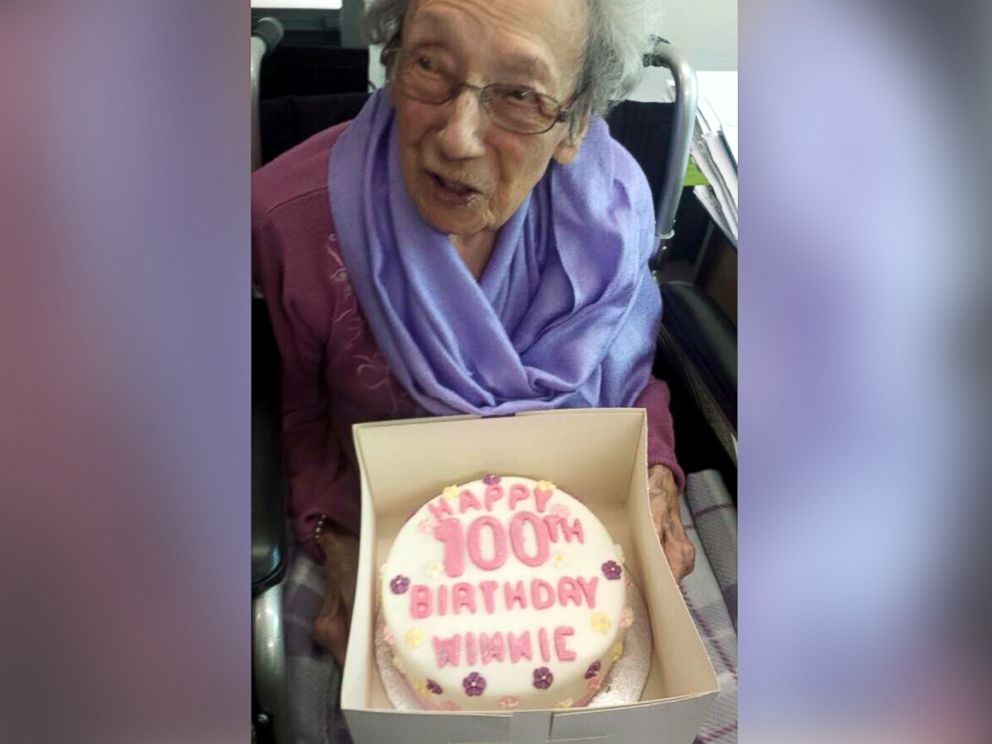 "Her husband, George, died 30 years ago," he said. "She's got no children, only a couple of close friends and home carers. That's why it's gone viral — because people felt sorry that she has no living family left."
In honor of Blagden's 100th birthday, the town hall celebration was complete with gifts, refreshments and 16,000 birthday cards from all over the world. The event was sponsored by Radio Sheffield, a station of which Blagden is a big fan, Pinder said.
"We had her to go down to Radio Sheffield and meet them since she's been listening for years," Pinder said. "On her birthday, we had bacon sandwiches and helped her open some cards. She just can't believe it. She's so thankful."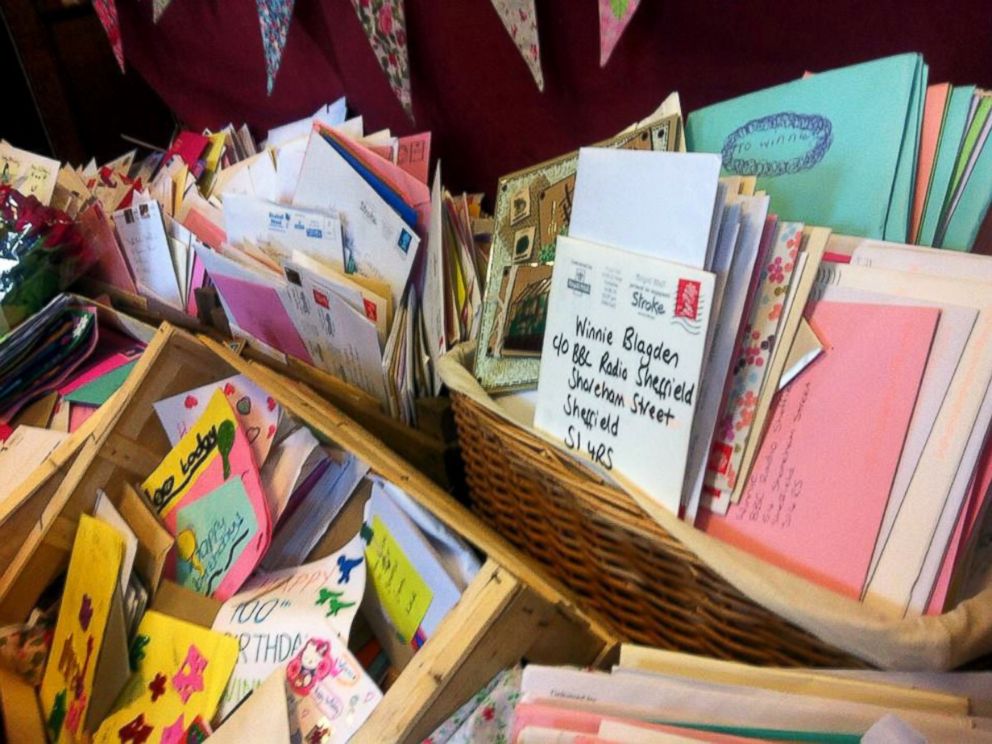 In addition to a congratulatory message from the queen, Pinder said Blagden also received some notable cards — one from a friend she hadn't seen in 60 years and another from Brendan Coyle, an actor from one of her favorite shows, "Downton Abbey."
"She told me, 'I don't deserve all this,'" Pinder said. "I said, 'Winnie, you're a lovely person. You do deserve all of this and you lived to be 100.' She's just a real positive lady. She's a kind person, you know. She's always there to talk to and she's been a real grandma figure."
Pinder added that Blagden is keeping some of her favorite birthday cards displayed on her mantel and that she's overwhelmed by the kindness she's received over the past couple of days.