CHESTERFIELD COUNTY, Va. (WRIC | ABC) — A Chesterfield father says he believes his 3-year-old daughter's nightmares may be more than just dreams and could be clues to solving the mystery behind his wife's death.
Wife of Craig Tyler, Natali Castellanos-Tyler died on February 21 after she "lost control" of her car and "struck a tree," Chesterfield Police said after the accident. The couple's daughter, who was 2-years-old at the time and in the car during the accident, survived and was transported to a hospital with minor injuries, according to police.
While a police spokesperson told ABC News that the crash investigator believes icy roads and weather were factors in the "single-vehicle" accident, Tyler now suspects foul play after hearing about his 3-year-old's nightmares.
Tyler said that his daughter's nightmares began in late February to early March, a week after his wife had been buried.
"For weeks, she's been having nightmares about a white van, and when I ask her what's wrong, she says that the white van hurt her and that it hurt her car," Tyler told ABC News. "It's gotten to the point that when there were two white vans parked outside her school, she didn't want to go to school."
Tyler added that he's in the process of finding his daughter a counselor because she's traumatized and terrified of white vans.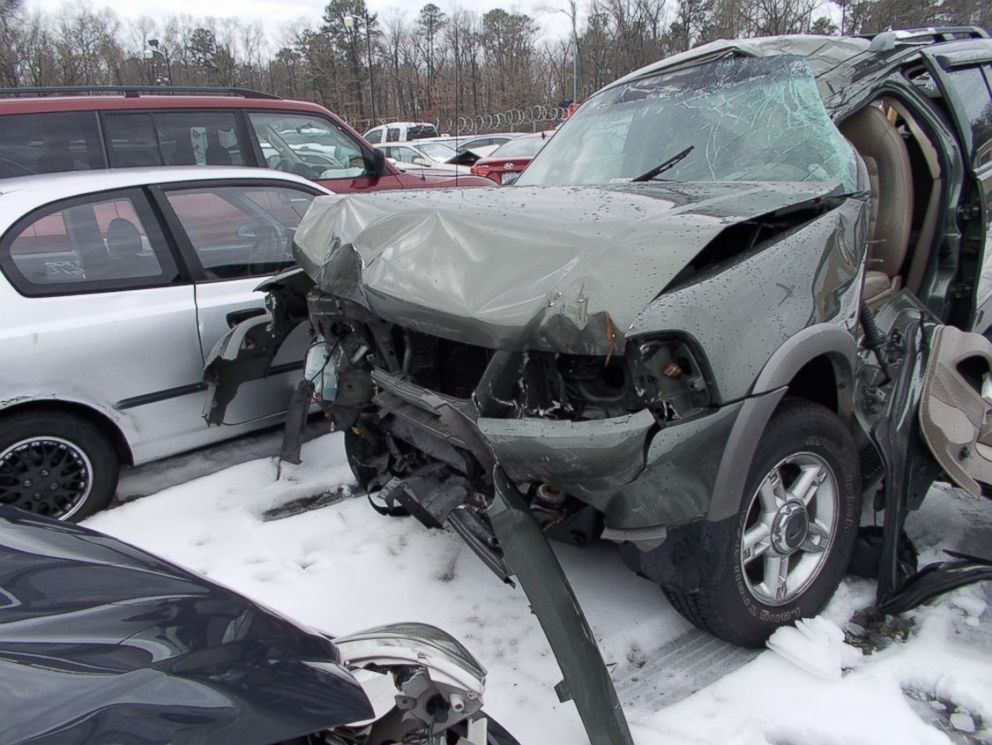 This past weekend, Tyler said his mother told him she saw posts in a private Facebook community page reporting several incidents involving side-swipes and hit-and-runs with white trucks. All of the accidents happened only blocks away from each other in Tyler's neighborhood.
One of those who had posted in the community Facebook page, Subasree Thompson, 42, said  that she was side-swiped by a white van on March 30 in the same neighborhood, but she didn't file an official police report.
"I had just picked up my three-year-old daughter from preschool, and I was coming through Otterdale Road when I saw a white truck going fast in the opposite direction," Thompson said. "It swerved at the very last minute, hit my lane and cracked my minivan's mirror."
Thompson said she thought the driver was going to stop to exchange numbers, insurance and other information, but the white truck, which had no advertisements on the side, never slowed down and Subasree said she didn't catch the license. She added she "definitely saw two men, possibly three, sitting across in the front of the van."
The next day, Thompson said she was coming home from picking up her 5-year-old when she saw a neighbor's teen daughter, Caitlyn Thomas, was involved in an accident near the same place she said she was sideswiped.
Thomas, 17, told Subasree that a white truck, similar to the one Subasree encountered, side-swiped her car's left side and even shattered her window, taking the car's mirror with it as well, according to the teen's mom, Wendy Thomas.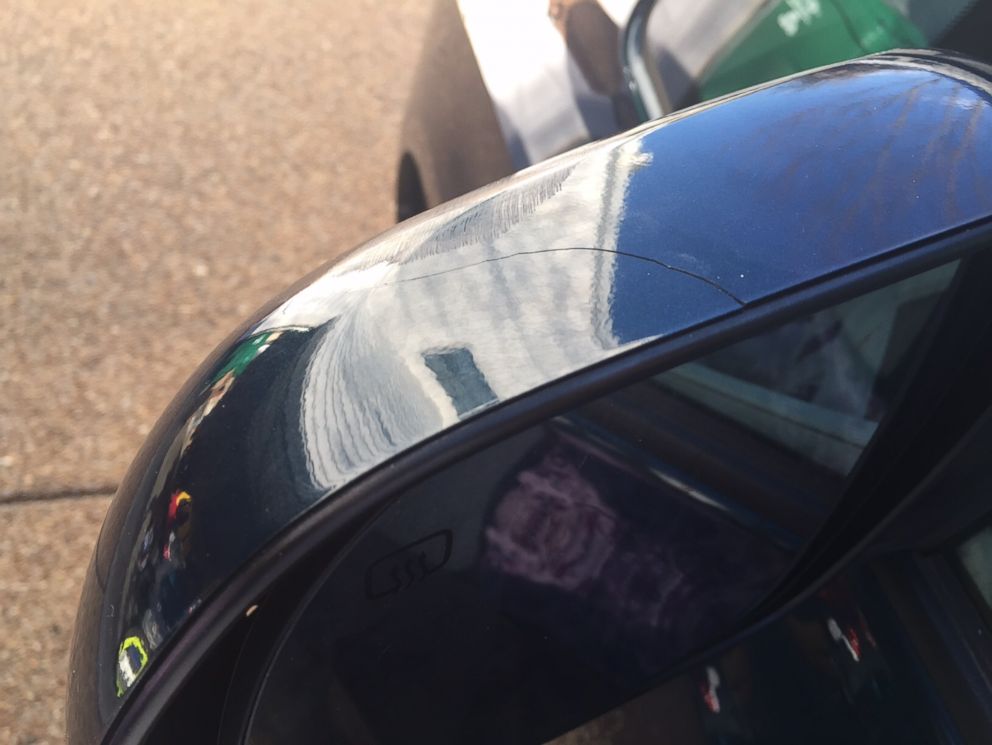 A Chesterfield County Police Department spokeswoman told ABC News that a crash report was received that day, March 31, but that the department could not release the name of the victim.
"The incident occurred around 1:50 p.m. in the 6800 block of Otterdale Road," the spokeswoman said. "It was reported that a Honda Accord was struck on the left side by a white work truck, possibly a box truck, which then left the scene. The victim sustained non-life-threatening injuries."
Another incident in which a school bus was sideswiped by a trash truck on April 3 was also reported, the spokeswoman added.
Thompson said she doesn't know the Tylers personally, but she said a man named Charlie Mitchell got in touch with her after she posted about the three incidents on their community Facebook page. Mitchell is Craig Tyler's uncle, Tyler said.
Chesterfield Police said they were aware of the new information and looking into it. Still, there's no physical evidence that any other vehicle was involved in the crash that left Tyler's wife dead.
Tyler's wife left behind three kids, two of which are Tyler's and one living in El Salvador with her former husband, he said.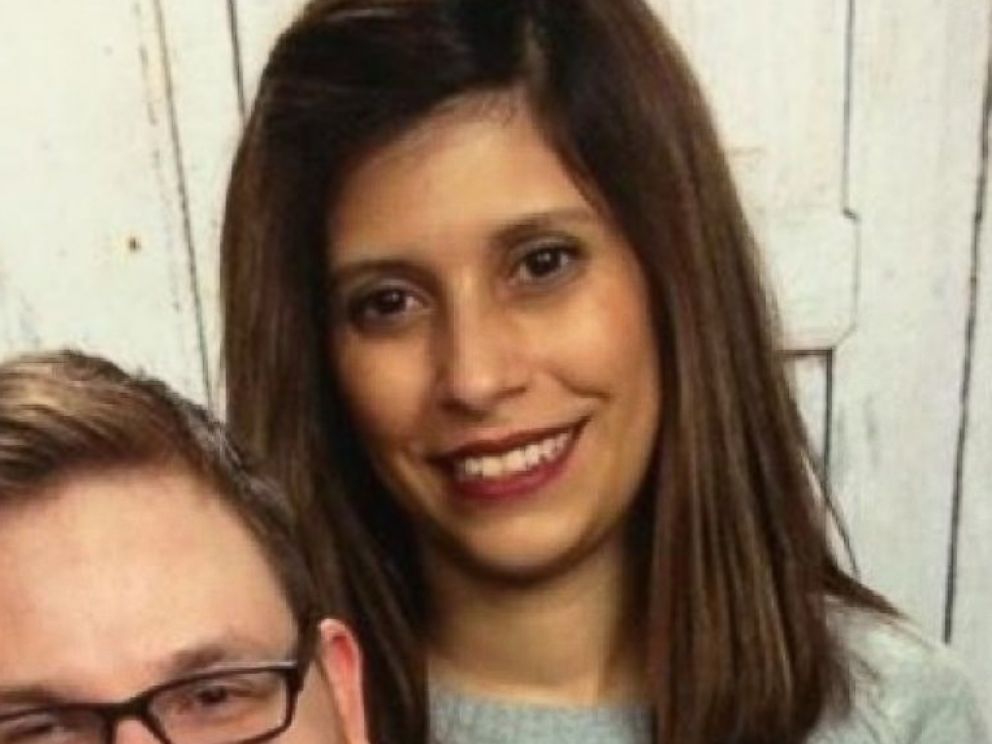 GoFundMe and YouCaring accounts have been set up for the Tylers to help pay off the funeral and medical costs and raise additional money for the kids, whom Tyler is now raising alone, he said.
Tyler and his wife were married in a courthouse in 2012 but were just recently planning a more elaborate wedding and honeymoon for this July.
The wedding invitations arrived the day of the accident, and instead of her wedding, Tyler said he had to plan her funeral.
"We had her in her wedding dress at her viewing and funeral," he said. "Then we cremated her, and we're saving her dress for my daughter when she grows up."
ABC News contributed to this report. Stay with 8News for updates.