Jennifer Burt was born a perfectly healthy child in Southern England. However, when she was just 19-months-old, the now 21-year-old suffered a major seizure that changed her life forever.
"The seizure left her unable to walk and unable to talk, so she's basically brain damaged," said Jennifer's mother, Helen Burt, told ABC News. "Doctors said there was a small chance that she'd survive. She was in a coma for a week and then she came out of it and gradually improved."
World News Videos
|
US News Videos
When Jennifer was three-years-old, her parents were able to enroll her in a school for children with special needs where Burt said, her daughter began to excel.
Jennifer began beating the odds against the seizure that left her blind and immobile by first regaining her sight and some hand and arm movements.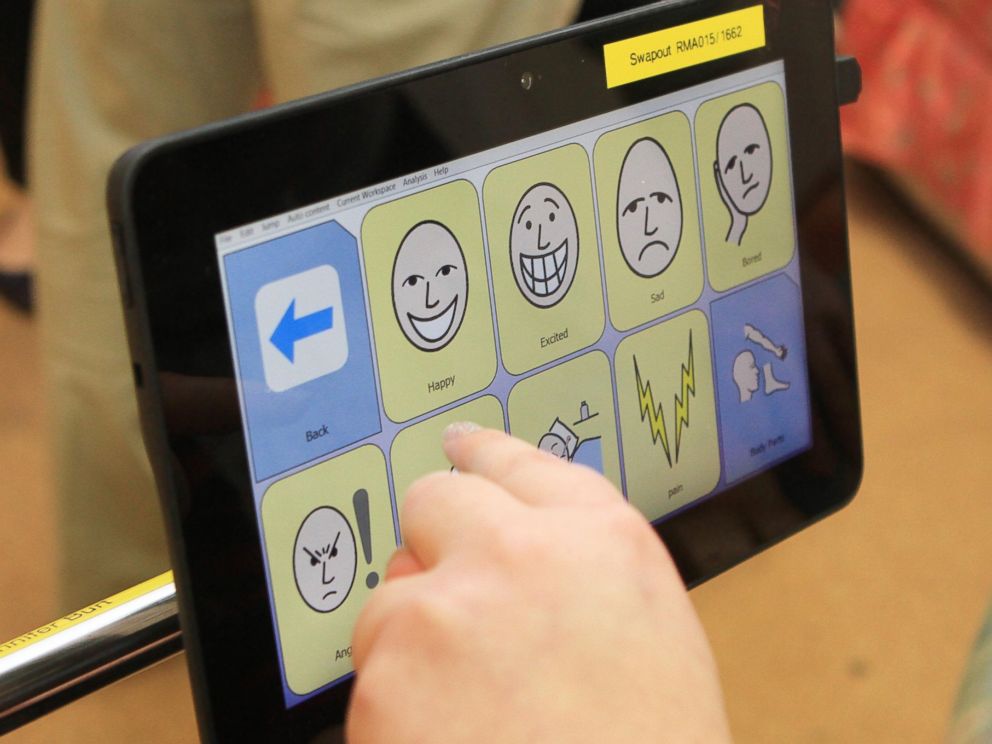 Then on Sunday, Burt said her daughter surpassed an accomplishment she thought she'd never manage in her lifetime.
For the very first time, Jennifer was able to tell her mom 'Happy Mother's Day.'
"How do you put that feeling into words? From having been through everything with her, we never ever expected her to be able to do something like that," Burt said. "It was just so special."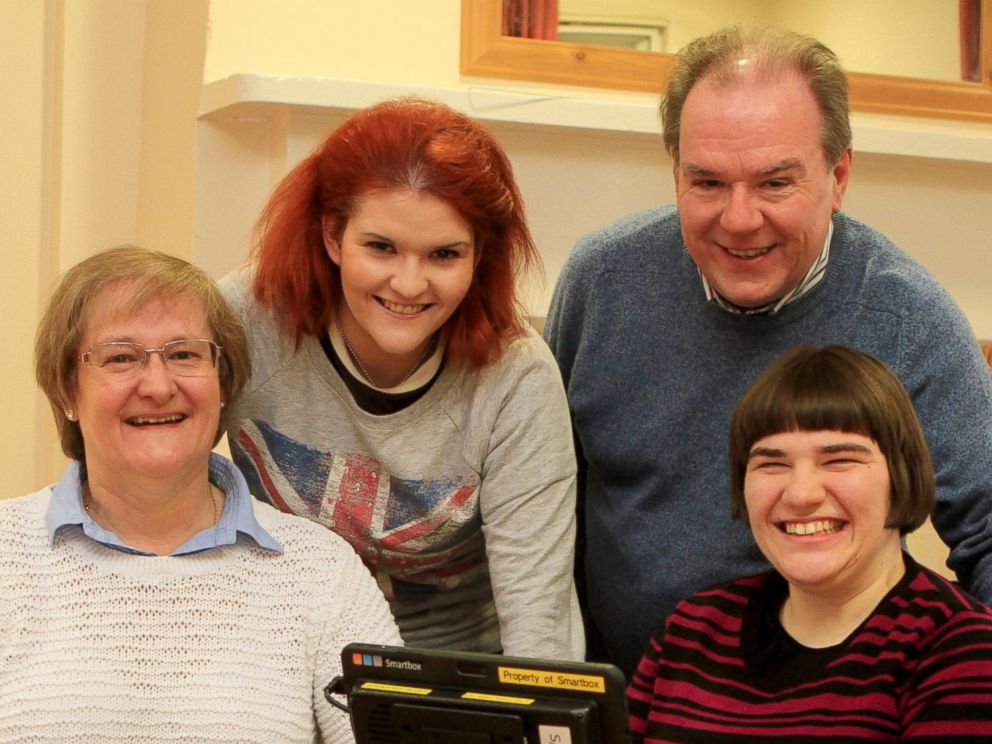 Thanks to a communication device provided by Jennifer's school, National Star College, she was finally able to speak to her family.
"The device has been implemented because Jennifer cannot make her feelings known," Burt said. "It's a touchscreen with different buttons for her feelings. She can ask for things to drink, to eat, she can ask to go to different places, and even switch on the television."
The technology makes it so that Jennifer is able to communicate with her family and mentors at school. Jennifer's loved ones gathered yesterday to watch her use the device. Her mother said she's been over-the-moon ever since.
"We asked her how she was feeling and she pressed 'happy,'" she said. "She loves being the center of attention. She revels in it and she loves the applause."