For her late father's birthday on January 6,  Ashlynn Marracino wrote a letter and sent it floating on a star-shaped balloon.
One day later, Lisa Swisley stumbled upon the 16-year-old's request.
"I showed up at my restaurant and a customer handed it to me," said Swisley, who owns two restaurants in Auburn, California. "I noticed there was writing on it and I got very teary-eyed."
Ashlynn, a student in Whittier, California, wrote a note to her dad on a balloon that ended up traveling 436 miles to Auburn.
"You have missed so much and I miss you," the balloon read. "And I love you, miss you like crazzy!"
Ashlynn continued by filling her dad in on what she'd been up to. Then, she finishes the letter by pleading with her dad, asking for him to send her a sign.
That's where Swisley came in.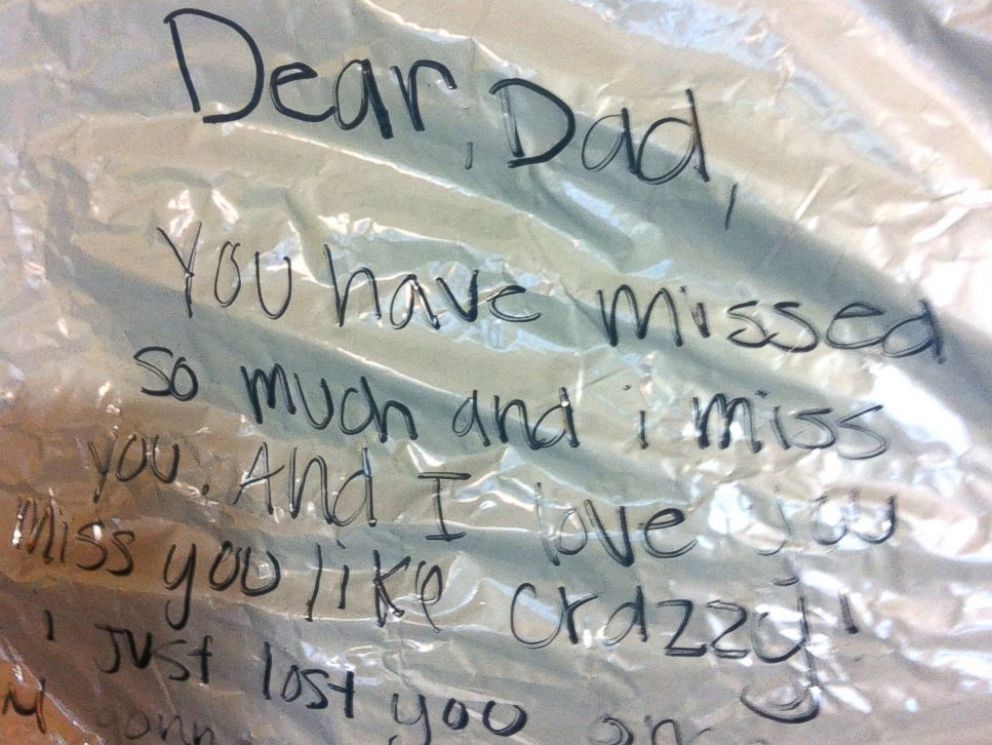 After reading the letter, Swisley searched and reached out to Ashlynn on Facebook.
"I thought it would be cool to send her something to show my support," Swisley told ABC News. "I jumped on a pay-it-forward page I follow on Facebook, and asked people to contribute."
Members of the community in Auburn began sending care packages to Ashlynn, with some notes sharing their own experiences of losing a parent.
"It's all been so unbelievable," Swisley said. "It's the fact that the balloon landed in front of me and I decided to do something about it. It never occurred to me not to."
Swisley and Ashlynn have connected via Skype since their story has gone public.
"I think she is adorable and a really sweet girl," Swisley said. "I asked her if she wanted the balloon back and she said if people can see it and be inspired, we should keep it here. She is an amazing young lady."